Property Deeds & Recorded Documents Online
Document Images, also called Document Copies, consist of digital copies of official recorded documents dealing with various real estate transactions, mortgage records, judgments, and liens. Document copies may contain records found partially in property reports. Yet, they fundamentally differ from traditional property reports – since document images are copies of originals, they are concrete, nonabstract, and objective.
For property owners, a real estate deed is the most vital document - it is the only tangible thing proving the ownership of the house or any other real estate. The instrument proving your property ownership is your title deed. Having the original Deed is required before transferring the property title. When there is no clear title to the property, someone else might be able to argue that they are the legal owner of the property and that the selling party did not have the right to do so. To avoid such damages, lenders may require borrowers to purchase title insurance, protecting them against loss for the loan amount if someone has a claim against the property.
Our State/County Coverage page is updated continually and conveniently displays the current coverage areas. Not every property report will necessarily contain copies of associated documents; however, we must mention that we offer more document types in more regions than any other similar service.
Some Counties charge a flat fee per document copy, yet others charge per page. We never charge per page, even though certain documents may contain many pages – we have a set fee regardless of the page count of the recorded document. Not only do you no longer need to go to the local courthouse for document retrieval, but you also do not even need to know the instrument number, the recording date, or the case file number to find a particular document. We have automated that process – get Detailed, Title History, Legal & Vesting, or any of Liens Reports and click on a button with a corresponding document; that is all you need to do to instantly and securely get deeds and other recorded document copies. All obtained documents can be printed, emailed, or downloaded.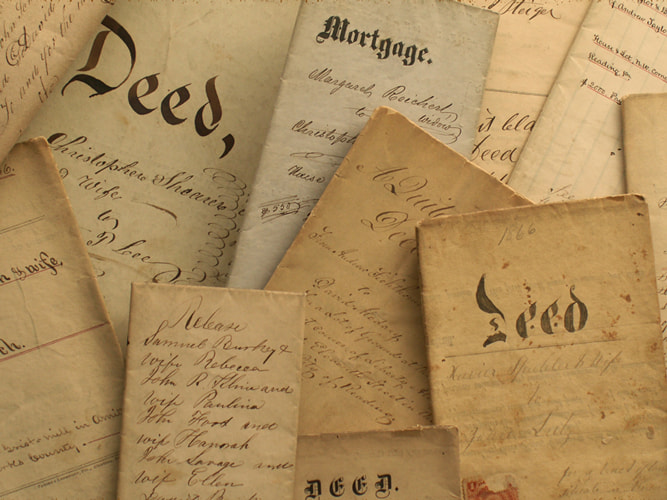 The logic behind Document Images: to provide online search and retrieval of deeds, titles, and mortgages recorded on the property. Other recorded documents can also be obtained, such as foreclosure records, formal notices, affidavits, abstracts of judgments, and liens filed against real estate or a person. Finding a copy of a house deed has never been more accessible.
Types of Properties covered: residential, commercial, vacant land, industrial, agricultural, and all other types of Real Estate Properties.
How to get copies of deeds and documents? Document Images are offered in all of our Subscription Plans and can be instantly purchased from the links in the following reports:
Provided Data and Format: there are no compiled or gathered data elements – unlike traditional property records, Document Images are digital reproductions of actual recorded documents and, as such, are generally considered to be as reliable and accurate as the originals. All retrieved documents are presented in a PDF format.
---
Copies of DEEDS are the most commonly searched and retrieved documents at HomeInfoMax.
TYPES OF DEEDS
Property Deed: a legal written instrument used to assign ownership of real property, to transfer title to the land and its improvements (such as a house) to another person or entity. The Deed is used to symbolically transfer real property since it obviously cannot be transferred physically. In simpler terms, a deed is a legal document representing property ownership. A valid deed must contain no less than two elements: Granting Clause and a Description of the Property.
Common Types of Deeds:
Quitclaim Deed (or Quit Claim Deed): an instrument of conveyance of a real property that passes any title, claim, or interest that the grantor has in the premises but does not make any representations as to the validity of such title. Quitclaim Deeds are common in most States.
Warranty Deed: a type of Deed that transfers property ownership from one person to another, in which the grantor promises that the title is good and clear of any claims. Warranty Deeds are used in all States yet are more common in Midwest and Eastern States.
General Warranty Deed: a type of Deed where the grantor guarantees that he or she holds clear title to a piece of real estate and has a right to sell it.
Limited Warranty Deed: a type of Deed that is more favorable for the seller by assuring the buyer that the seller has done nothing during the property ownership to create an encumbrance that is not clearly defined in the Deed.
Special Warranty Deed: a type of Deed in which the seller warrants or guarantees the title only against defects arising during the period of his or her tenure or ownership.
Statutory Warranty Deed: an abbreviated version of a warranty deed in the form of property conveyance written by some State laws.
Corporate Warranty Deed: type of special warranty deed is for an incorporated business where one of the parties is involved in the real estate transaction.
Grant Deed: type of Deed in some States for the sale or transfer of property ownership from one person or entity to another. Grant Deeds are common in California.
Individual Grant Deed: type of Deed in California when one spouse conveys property to another and wants to exempt the property from reappraisal under Section 63 of the Revenue and Tax Code.
Corporation Grant Deed: a type of Deed that transfers the ownership of real property from one organization to another organization or individual.
Bargain and Sale Deed: a type of Deed especially used by local governments, fiduciaries, and in foreclosure sales to the transfer title for which the grantor implies to have or have had an interest in the property but offers no warranties of title to the grantee. Bargain and Sale Deeds are common in New York, Arizona, and Nevada.
Fiduciary Deed: a type of Deed that transfers property ownership when the grantor is acting in an official capacity as a trustee, guardian, conservator, or executor. Fiduciary Deeds are used in some States.
Deed of Trust (or Trust Deed): an agreement between a lender and a borrower to transfer legal title in the borrower's land to a neutral third party, a trustee, to secure the payment of a debt by the borrower. Trust Deeds are used in all States.
Special Purpose Types of Deeds:
Trustee's Deed: type of Deed to be executed by a person serving as a trustee in their appointed capacity issued to a purchaser at the auction, pursuant to foreclosure.
Substitution of Trustee: naming a successor trustee under a deed of trust.
Sheriff's Deed: a type of Deed that grants ownership rights in a property bought at a sheriff's sale under court order to pay off a debt.
Deed on Decree: type of Deed establishing the amount of mortgage debt and ordering the property foreclosure to pay the debt. Deed on Decree is used in States that follow judicial foreclosure for a lender to sell the mortgaged property.
Corrective Deed: a type of Deed that clears up an error in a previously issued deed.
Tax Deed: a type of Deed that grants property ownership to a government body following a sale necessitated by the non-payment of property taxes.
Executor's Administrator's Guardian's Deed: Executor's Deed is to property written out by the executor of a will, either for selling a property or distributing it to heirs. The Administrator's Deed transfers real estate from an intestate person to his or her heirs. A guardian's Deed is given to the guardian of a minor child or a mentally incompetent person.
Survivorship Deed: type of Deed conveying title to real estate into the names of two or more persons as joint tenants with rights of survivorship.
Interspousal Transfer Grant Deed: type of Deed that can be legally utilized to transfer property title between lawfully married people.
Full Reconveyance: Deed prepared by a mortgage holder when an obligation secured by a deed of trust or mortgage is paid back in full.
Deed-in-Lieu of Foreclosure: a deed that transfers the title to a property back to a mortgage lender to satisfy a loan that is in default.
---
The actual sample copies of all types of deeds listed above can be reviewed
on the Property Deed Samples page.

The actual sample copies of mortgages, liens, judgments, and other documents can be reviewed
on the Recorded Document Samples page.